Our duvet covers are sumptuously soft and silky for a restful sleep and a sensation of unparalleled luxury.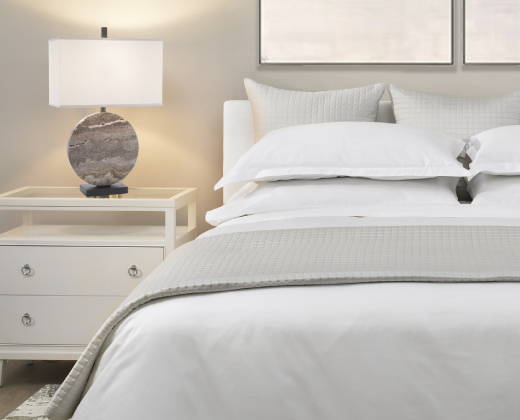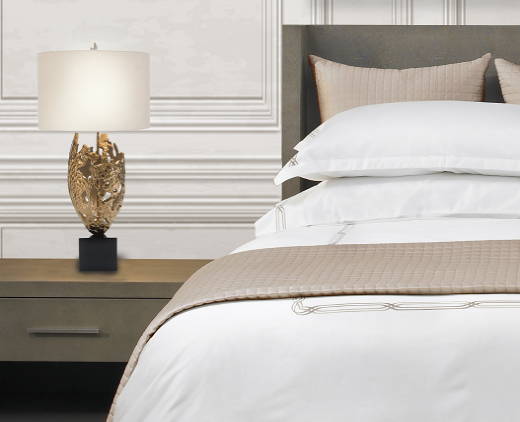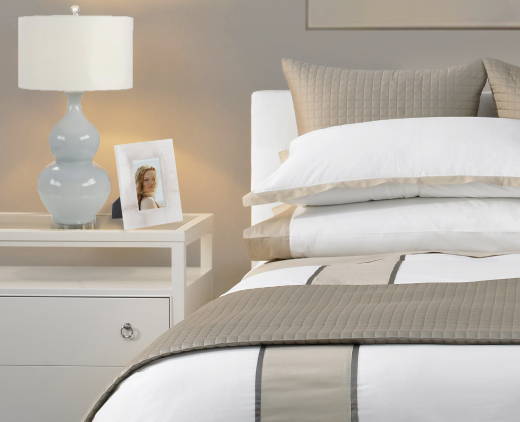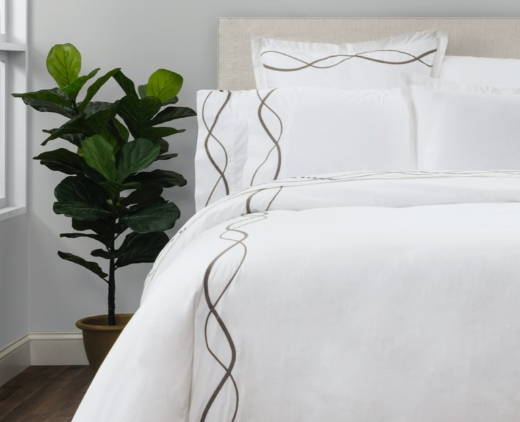 Return any item within 30 days of delivery for a full refund if you're not completely satisfied.

Our duvet covers have a silky feel and elegant design. Choose one to be the crowning glory of your beautiful bed.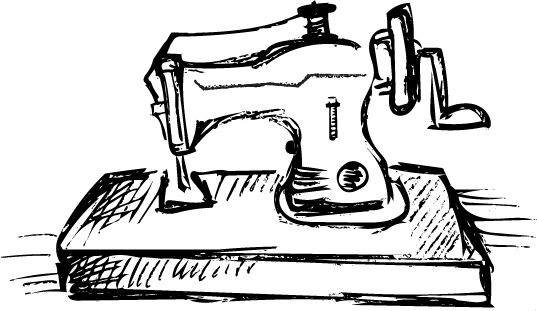 Exquisite details set our duvet cover collection apart from the rest. Hand-guided embroidery, mother of pearl closures and other special touches elevate our bedding with a distinctive glamour that comes from careful attention to detail.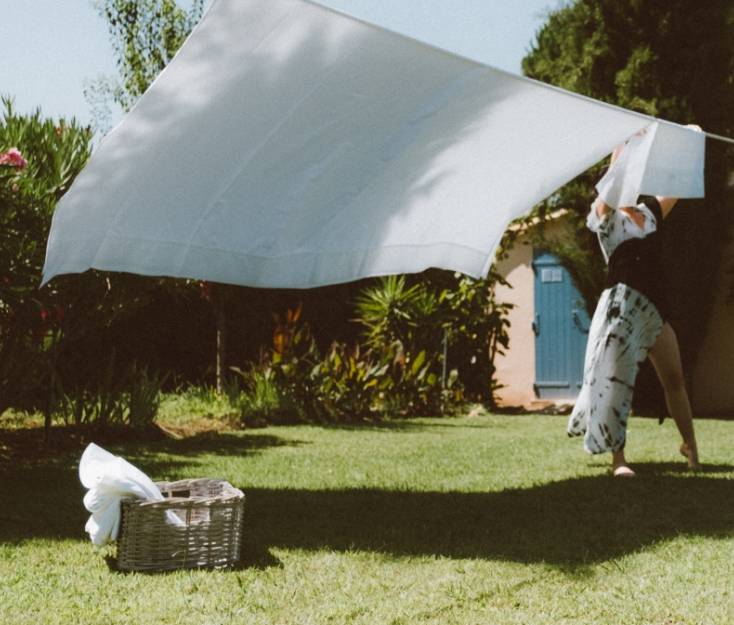 Elegant Strand is the ultimate destination for crisp white duvet covers that impart a timeless, refined sensibility. We drew our inspiration from fabled destinations known for their European sophistication: Monte Carlo, Capri, St. Moritz and Saint-Tropez. Our duvet cover collection offers the perfect finishing touch for a bed that exudes peaceful serenity and invites you to curl up for a night of restorative sleep. We have two sizes of duvet cover: queen and king. Choose the one that suits your needs, then add a comfortable mattress, crisp sheets and sumptuously soft pillows to create the bed of your dreams.
Our duvets and shams are the height of luxury, with hand-guided embroidery accents and mother of pearl button closures. They are specially designed to serve as beautiful complements to all of our bedding collections. Exceptional craftsmanship and delightful details are hallmarks of all our bedding products, which you will treasure for many restful nights to come.
Complete your bedroom
Imagine spending every night under the soft caress of our queen-size duvet covers. Their cloud-like softness helps create an idyllic resting place for soothing slumber. And our king-size duvet covers offer a majestic touch that gives your bed an opulent feel. Browse our collection of Elegant Strand bedding products and select everything you need—pillows, mattress , sheets and duvet covers—for the ultimate bedding ensemble.