MONTE-CARLO
"There are places in the world that make us want to capture that intangible feeling of elegance we sense when we're there; places so special we want to bring some of the magic home and infuse it into our daily lives...
MONTE CARLO
CAPRI
From the flowering island of Capri and the perennial beauty of St Moritz to the Côte d'Azur that stretches in all its radiance from St. Tropez to Monte Carlo;
CAPRI
SAINT-TROPEZ
these destinations conjure dreams of flight with a one-way ticket and leave us wishing we could savor the luxury a little longer than our travels allow. Elegant Strand's collections were inspired by these places and the brand brings life to a feeling of elegance that plays host to your loveliest dreams."
SAINT TROPEZ
See what customers say about Elegant Strand
" Let me start by saying that the sheets I ordered arrived in beautiful box which would be great if you gave these as a gift! I will not be giving this set as a gift as I am in love with them! Super high end and comfortable sheets that feel luxurious against your skin. Super happy with this purchase and will be telling all my friends about them and referring them to my Interior Design Clients as well! "

Jaime Blomquist

Interior Designer
"The 700 thread count St Tropez sheet set lives up to the hype! These sheets are certainly the best sheets I have ever slept in and I am beyond thrilled with this purchase. The sheets are soft, smooth, breathable and simply luxurious."

Nicky Monteiro

Art Director
"The sheets are absolutely amazing! Getting a good night rest is heavily weighted on good sheets. Since I have been using them, I have been sleeping like a baby and find myself in a better mood the next day because of my restful night"..

-Lynette J - Editor at Gulfstream media
"Elegant Strand's luxurious bedding strikes the perfect balance between silky smooth and cool and crisp.You can't put a price on a good night's sleep; these sheets are priceless!"

-Steven Stolman - Designer
DREAM
"Way back when we were running a flooring company, I travelled a lot. Hard work yes. Fun too. Only problem was that, all too often, I didn't get a good night's sleep. Maybe it was because I wasn't sleeping in my own bed that I didn't feel quite comfortable between the sheets. And the pillows never felt great too. So, sometime in the middle of the night, I had a dream of making the best bedding on the planet" Mark Lorberbaum recalls.
REALITY
Turning a dream into reality takes doing your homework to determine what's right and what's wrong out there. Certainly, the slavish belief that it's all about thread count and Egyptian cotton is misleading. The name of the game is to create bedding that caresses your skin and enhances the elegance of your bedroom. Many factors blend to achieve this, but the application of unparalleled craftsmanship, using only the finest long-staple cotton in the world and employing beautiful Italian-inspired designs, is our doctrine.
EXCELLENCE
Success breeds success. Our next step was to apply our philosophy of excellence to mattresses, pillows and towels. Again, we did the homework only to find that the "bed in a box" mattress was merely constructed out of inferior foams with poor quality and bad designs – in an industry riddled with gimmicky "faux" technology with promises that fall far short of what is delivered. In contrast, we under promise and over deliver in our continual quest to redefine marketplace excellence.
CRAFTMANSHIP
In the quest to bring to market the perfect mattress, we decided to make ours in Italy where superb craftmanship and attention to detail are applied to the highest quality materials, designs and techniques. Science matters. Our mattresses are meticulously tested by independent labs to verify our superiority claims.
INNOVATION
Our pillow in a pillow design, that combines an inner and outer chamber with different types of European goose down feathers in each for support and comfort, is a game changer. As mentioned, Mark found it hard to find the right pillow in all those 5 - star hotels. If you find it hard too, the answer is on your hand.
SUPERIORITY
Finally, a word on our towel collection. Again, they began with thorough homework. And again, we found the same problems: poor quality, lack of differentiation and limited color selections. Surely people deserve better we thought. The script had to be flipped. Out with inferior quality, drab colors and uninspiring patterns. In with colors that are classic and vibrant with patterns that are exclusive. What's more our towels and robes are made from the finest cottons with the highest gram weights to easily and luxuriously dry you off leaving you feeling great.
TRUE VALUE
When you don't spare any expense making the best of the best, it doesn't come cheap. So yes, our products are reassuringly expensive. But rest assured they are purveyed without the middle man adding his 70% to 80% markup. So, go ahead feel the elegance.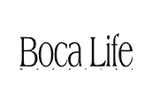 60 DAY, NO-HASSLE RETURN POLICY