Rest your head on a sumptuously soft, 100% cotton pillowcase with a sateen feel for peaceful sleep and a sensation of unparalleled luxury.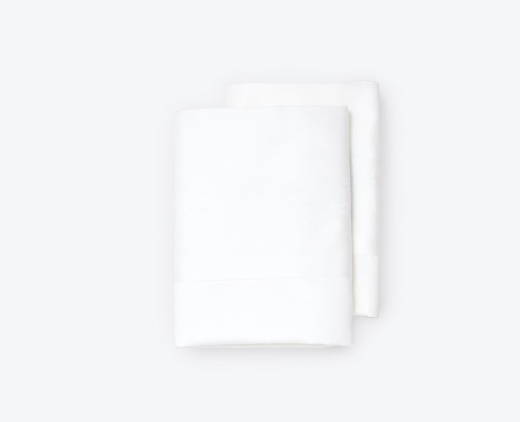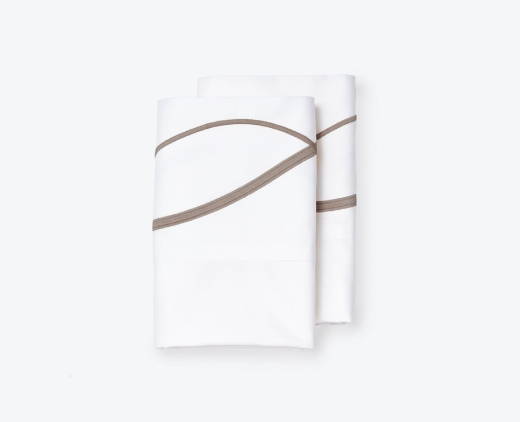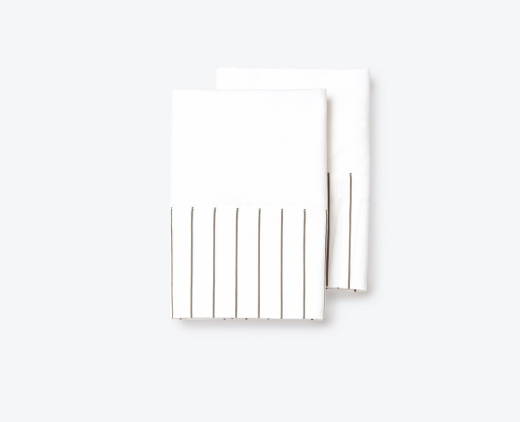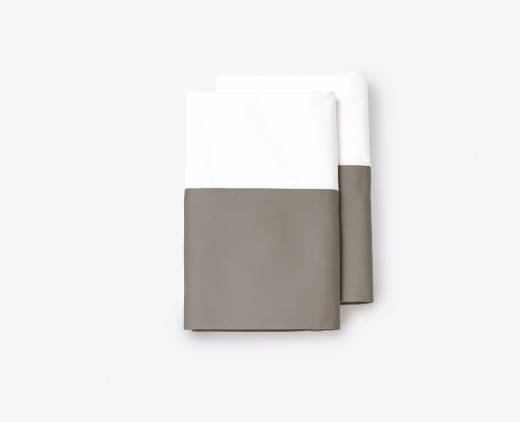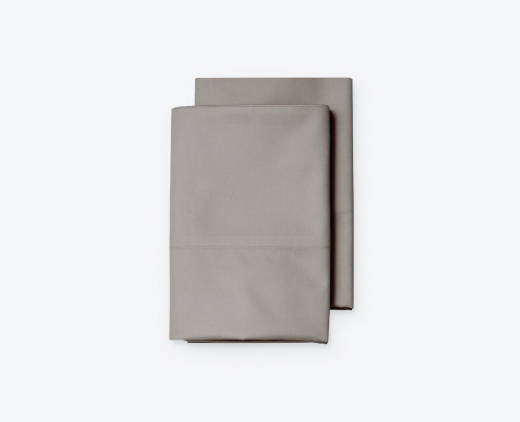 You want a comfortable place to rest your head at the end of the day. Elegant Strand pillowcases are sumptuously soft and luxurious, created to help give you a peaceful night's sleep.
What to Look for In a Pillowcase
The best pillowcases combine style and substance. When their beautiful design matches your bed set and the very best pillowcase sets are also durable enough to stand up to frequent use and washing, you've found your perfect match.
The key to a pillowcase that marries the best of all worlds lies in soft, breathable fabric. This type of material keeps you feeling cool throughout the night, so you don't feel overheated, disrupting your sleep.
Finally, pillowcases come in different sizes, ranging from standard to a full-body pillow. Elegant Strand offers standard/queen and king sizes.
Make a Magical Bed with Elegant Strand
In addition to pillowcases, you'll find everything you need for a beautiful bed. Our Perfetto mattress offers superior support and serves as the foundation for comfortable sleep. And when you shop our bedding collections, you can find stylish flat and fitted sheets as well as sheet sets. Finally, our pillowcases are the perfect match for our sleeping pillows. Boasting a unique "double pillow" design, our pillows cradle the head and neck for blissful sleep.
The benefits of an Elegant Strand pillowcase include:
Meticulous design : Our attention to detail and rigorous product engineering process have resulted in the ultimate pillowcase. It features an exquisite handfeel and wonderful longevity.
Exceptional fabrics : We use the finest fibers to craft our 100% cotton pillowcases. This ensures you get a product with the highest level of softness and durability
Superior thread counts : We use a tight weave for well-constructed pillowcases that feel exquisite to the touch. This eliminates the rough, scratchy texture you get with pillowcases made from inferior materials.
Simple care instructions : Pillowcases should be cleaned often due to frequent use. Our products are machine washable and only improve over time.
Shop our luxury pillowcase sets